About the Photographer
Professional photographer Ondrej Dobias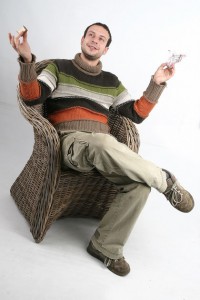 Photographing professionally since 1998. I graduated from high school, advertising and applied arts majoring in photography and the year I attended individual studies at FAMU. I deal with a complete photographic services in all fields of photographs such as: advertising photography, family photos, reports, calendars, modeling, art photography and, last but not least, the photographic act. Operated by private professional photographic studio Photo-Agency.cz, in the center of Prague focused on the photo service in the following areas: family, modeling, advertising, reportage and advertising. Many years of photographic experience, experience in post-production, on-line, flexibility and responsiveness to customer requirements and above all professional quality photos at a good price are the basis for the fulfillment of your wishes.
Professional photos fast, quality and a good price.
Among my satisfied clients include not only companies but also ordinary people: Czech Television, Prague 3, Czech Lion, Tesco, Adidas, Entre, AETNA, Quelle, Avion Shopping Park, AWIK, LOWEGGK, fotobanka.cz, Onyx, Benchmark Ltd., Tribalpiercing.cz, 6P, PPL, Quo, libimseti.cz, Olympik Holding Inc., and many others ….